6 Tips for Building a Cozy DIY Dog House
If your dog loves to be outside, building a DIY dog house for your four-legged bud is a great way to ensure he's comfortable while still providing his own space.
The dog house provides your dog with their own space to relax after fun in the yard or to de-stress and spend some quiet time.
But building a dog house yourself can seem like a daunting task. If you're not sure where to start, here are six tips to help you build a comfortable DIY outdoor or indoor dog house.
1. Determine the main purpose of your DIY Dog House
While playing with DIY dog house ideas, think about the main purpose of this dog house.
Will your dog spend most of his day there, or will he only use it as a sanctuary or shelter during playtime? You also need to take into account the local climate and the different seasons. Will your pet use it all year round or only during the summer for shade?
Figuring out these basic logistics will help you decide on the right walls, floors, and insulation for your dog house.
2. Select high-quality materials
You get a great deal of freedom in choosing the design and decor for your dog's new dig, but be sure to choose only premium building materials. All materials you use must provide high strength, durability, safety and protection.
Treated cedar, redwood, and plywood are pest, moisture, and rot resistant, making them excellent building materials.
But if you are using treated plywood, avoid pressure treated plywood which is too old. Prior to 2003, it was treated with chrome plated copper arsenate (CCA), which contains arsenic and is toxic. This can put your pet and the rest of your family at risk.
New pressure-treated plywood and lumber contain preservatives approved by the U.S. Environmental Protection Agency, making them safe and reliable.
You can also ensure strong overhead protection for your dog house by adding roof panels.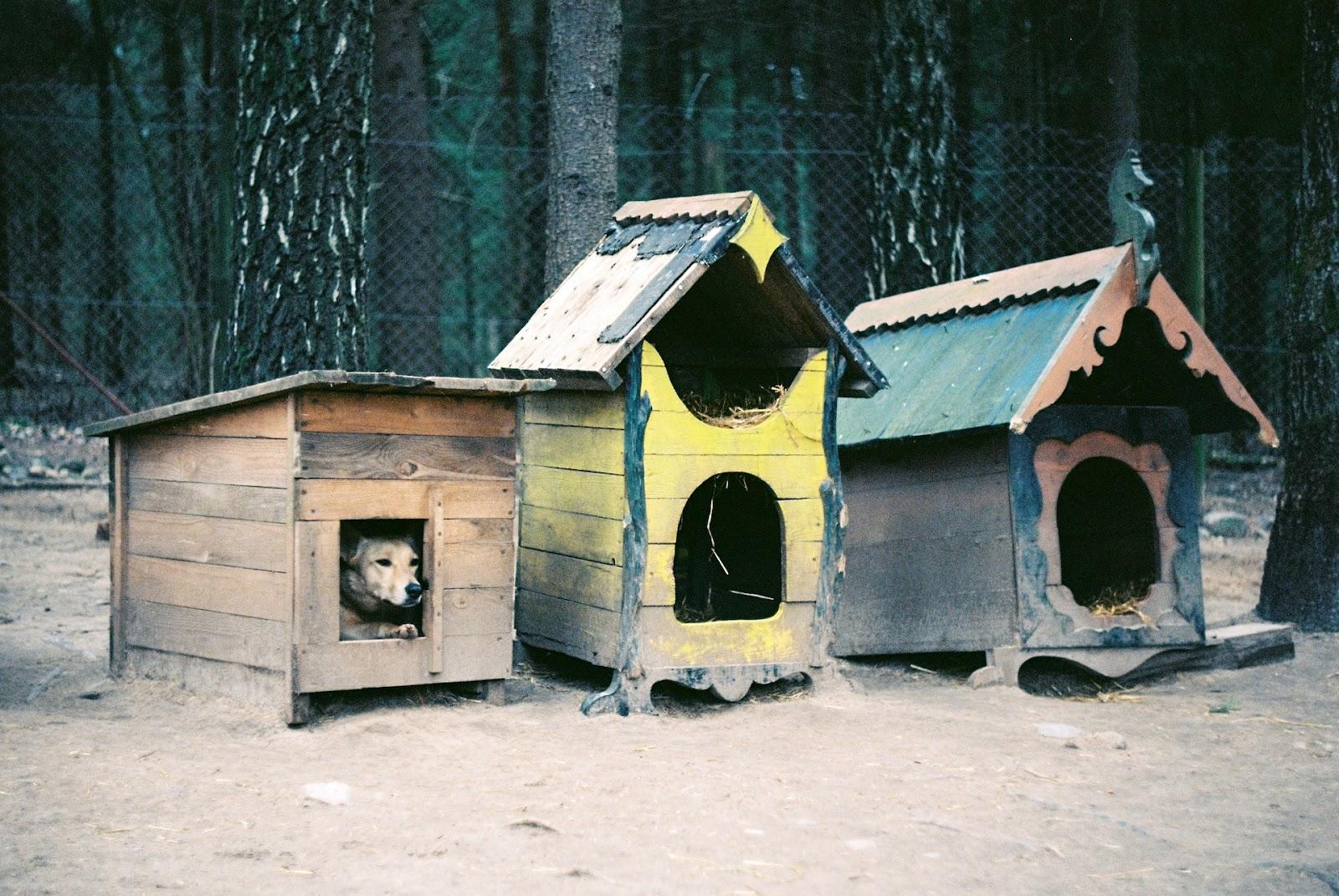 3. Choose the right size
Getting the right dog house size is crucial to keeping your pet comfortable and healthy.
Your dog should be able to easily stand, roll, stretch and sleep in the kennel or he may suffer from injuries, aches and pains. Your dog should also be able to get in or out easily.
You may also consider creating a spacious yard for when your dog grows taller, gains weight, or has a litter of puppies. So, while you're learning how to build a simple dog house, find out how much your dog should measure and weigh as a full adult. Then build the kennel around these measurements.
Also think about any amenities you plan to add to the kennel before focusing on its size.
While you can make the dog house as big as you want, extra-large spaces will also let in more cold air in the winter. So if you want your dog to use the kennel in the colder months, design a small, cozy den that will keep your pet cozy and warm.
4. Ensure adequate insulation and ventilation
If you plan to use the dog house year-round, you need to make sure it stays cool in the summer and warm on cold, freezing days. After all, you want your dog to be comfortable and healthy in every season and weather.
If you plan to use the dog house year-round, you need to make sure it stays cool in the summer and warm on cold, freezing days. After all, you want your dog to be comfortable and healthy in every season and weather.
Here are some factors to consider:
Insulate the kennel with aluminum foil bubble insulation, foam board, or fiberglass insulation. You can also place barrier materials between the inner and outer walls to prevent your dog from chewing or eating them.
Sand all edges and remove any nails, fasteners, or other sharp objects protruding from the frame.
Avoid concrete floors, as they get very cold. Stick to wood as it is a great building material that provides enough insulation and can keep your pet comfortable and warm during cold weather.
You can also raise the floor of the kennel or place a wooden board or carpet over it for additional insulation against the cold.
You can also consider natural grass if you want something that will last longer. Check out Upper Pawside's review on DoggieLawn to learn more.
Consider installing a kennel oven or heated bed in the kennel.
For even more climate control, add air vents that you can easily close and open to ensure proper ventilation in the kennel. This is especially important if you have freezing winters as it will help the kennel retain heat and be warm for your dog.
Ventilation also helps your dog stay cool in the warmer months by allowing cross breezes from a door, window, or open vents near the ceiling.
During the winter, you should also make sure that your dog has access to warm and nutritious food.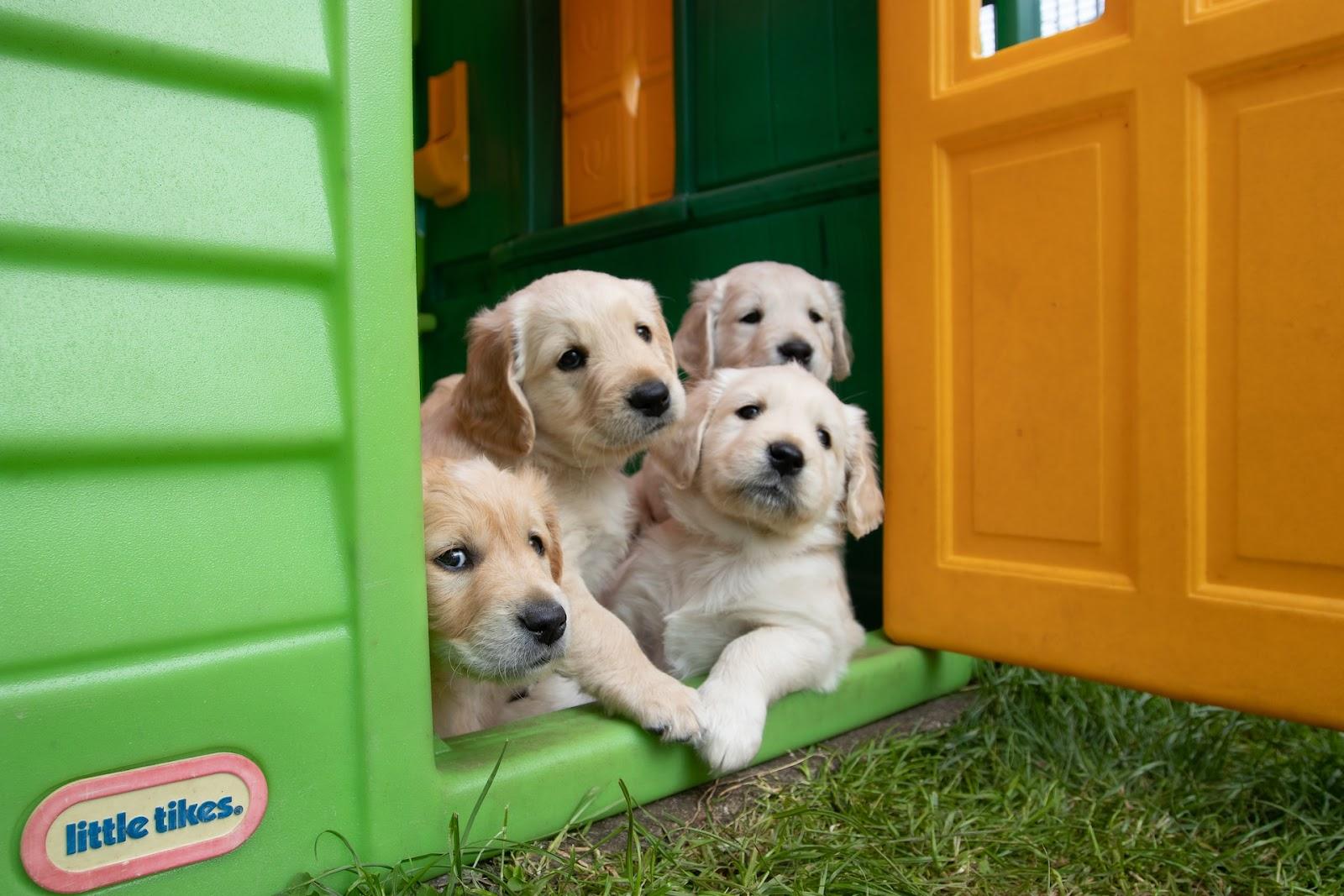 5. Make sure you have access to the kennel
Another important tip while building a DIY dog house is to make sure that not only your dog but you also have easy access to the kennel.
You should be able to easily reach its walls and floor for cleaning, maintenance, and other tasks without having to stress over it. You may need to retrieve your dog's favorite toys or treats.
Installing a hinged ceiling is a great way to get inside a dog house. You will only have to remove the roof when you want to access the kennel.
You may also consider using soft-closing pneumatic box hinges for safety purposes. They will allow the roof to stay open while you work in the doghouse and keep you and your pet safe from injuries.
6. Ensure your dog's safety during construction
While you are busy building your dog's home, you want to keep your dog away from all the dangerous materials and chemicals. Your dog may accidentally ingest toxic substances such as paint, buildup, and glue, which are among the top pet poisons reported by pet parents to the ASPCA Animal Poison Control Center (APCC).
Keep these common toxins as far away from your dog as possible until you've finished building the structure. Once you have finished building the kennel, immediately dispose of leftover building materials so that your pet is not tempted to taste it.
It is best to keep your pet out of the kennel until all liquid adhesives, paints, and other chemicals have completely dried.
Conclusion
The tips we've provided here are great starting points to help you successfully build a DIY dog house. Incorporate them into your dog house building plans to give your pet the best and most comfortable home.