Australia's fight against odor-carrying bacteria is delaying car carriers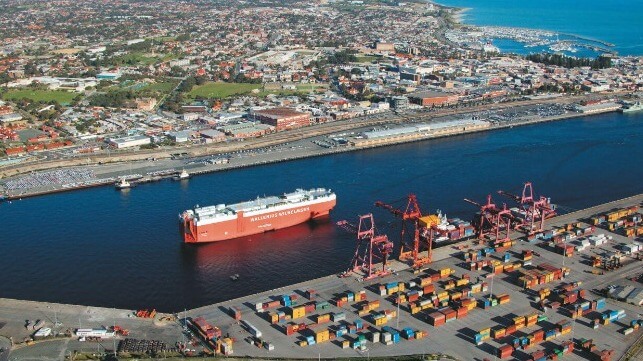 Australia's battle to keep invasive stink bugs out of the country caused a slowdown in dredging operations in the first quarter, according to lead operator Wallenius Wilhelmsen — and the company's terminal services division benefited greatly by helping with fumigation and decontamination.
"Australia's stringent biosecurity regulations have created significant congestion challenges for our freight and terminal operations. On the flip side, we have benefited from biosecurity measures by offering decontamination services on a large scale. This diversification of our operations proves the strength of our business model," he said. CEO Lasse Kristoffersen.
Australia has kept its fields, farms and orchards free of the brown stink bug, a stinky and invasive pest native to Asia. This bug has already invaded North America and Europe, but strict biosecurity controls have so far prevented it from finding a new home in New South Wales, where it would have a devastating impact on agriculture – especially on fruits and vegetables.
According to the NSW Department of Primary Industries, the maximum potential damage that brown stink bacteria can inflict on the state's fruit and vegetable industry could be up to US$800 million annually. To prevent this from happening, Australian Customs carefully checks incoming goods, especially during the peak invasion season – from September to April.
In many cases, biosecurity officials have ordered infected ships to leave for other countries in order to fumigate before returning, according to Freightwaves. Other ships face long fumigation and inspection delays before they can complete their cargo shipments. Goods already unloaded may be subject to delays, and imported vehicles have been particularly affected. At one point in April, there were 8,000 infected cars waiting to be decontaminated in southeast Australia, according to local media — and some end customers had to wait up to 300 days for their new car to be delivered.
"This is another one of those strange outcomes of Covid, where because supply chains are disrupted, we have thousands of cars in other countries just sitting on pasture and things like that? Waiting for the boats to be ready," Agriculture Minister Murray Watt told 9News.
"And in the process, they pick up these kinds of pests and diseases that we simply can't afford? These things are coming into our country."
NSW also maintains control traps at the main ports in case any newcomers come through the cordon. There have been breaches before: the brown stink bugs were infested in a warehouse district in western Sydney in 2018, but authorities managed to eradicate them entirely through a massive surveillance and surveillance campaign.