Chic and chic, this contemporary Kattapana home is a "Superstar". Lifestyle decor
Somy's brand new home in Kattappana, Kerala stands on a sprawling 80-cent lot located just a few feet from road level. The structure is built by leaving a wide space at the front. Meanwhile, the elegant ceiling designed in multiple tiers is the highlight of the elevation. Double-height concrete columns and windows add splendor to the exterior.
The family wanted a surprise seating element to welcome guests. Therefore, a stunning skylight was added that instantly grabs attention. The tree planted under the skylight has grown to provide a natural 'roof'.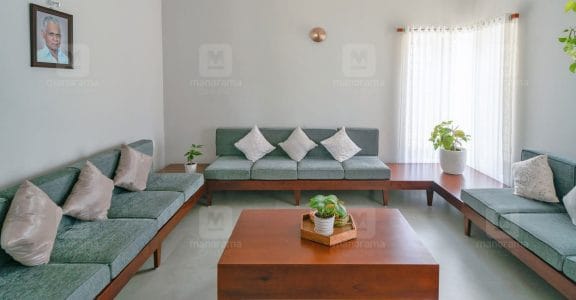 Both the interior and exterior designs of the house are characterized by elegant modern designs. Custom made solid wood furniture pieces bring refined elegance to a formal living area.
The impressive residence is laid out at 3,000 square feet and includes sitting areas, formal and family living, dining space, two courtyards, a kitchen with adjoining work area, and three bedrooms on the ground floor. Meanwhile, the upper floor has two more bedrooms.
Vitrified tiles are paved on the floor inside the house. Lapotra granite was used for the flooring in the seating.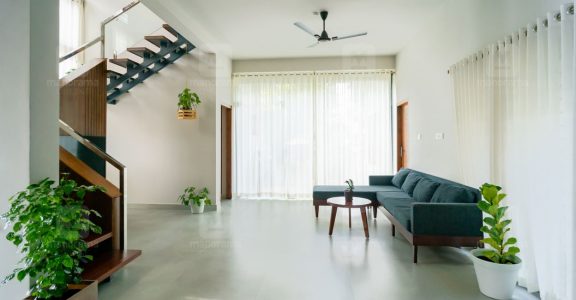 A designer staircase never fails to attract attention. Steps and hand railings are accented with elegant wood paneling. A TV unit is also arranged here.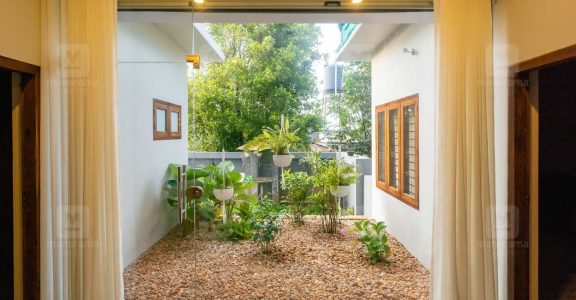 One of the patios is visible from the family's living and dining area. The floor here is paved with white pebbles. Meanwhile, indoor plants add a touch of gentle greenery.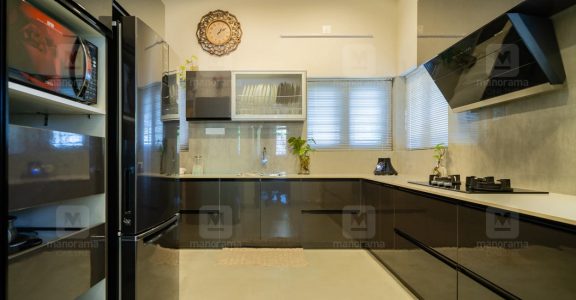 The two patios bringing in the cool breeze from the northeast side ensured excellent air circulation inside the house. Moreover, these courtyards play pivotal roles in reducing heat and keeping spaces cool.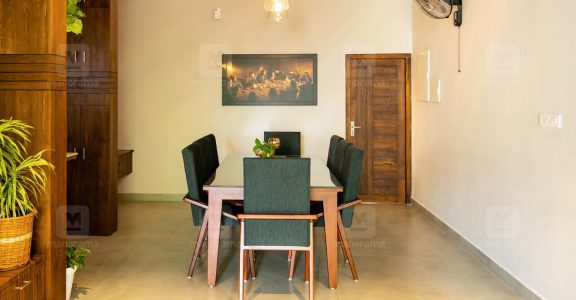 The sliding glass door in the family living room opens onto the patio. The interior is illuminated by the golden sun rays that come from this region.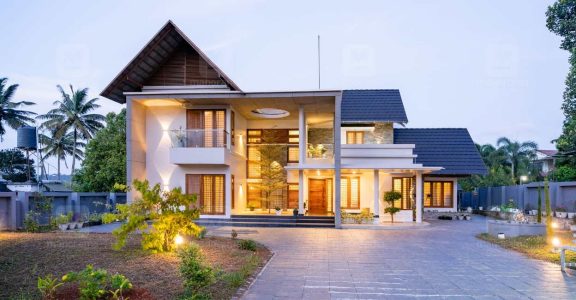 Kitchen cabinets are made of float glass. Meanwhile, the worktop was paved with nano white.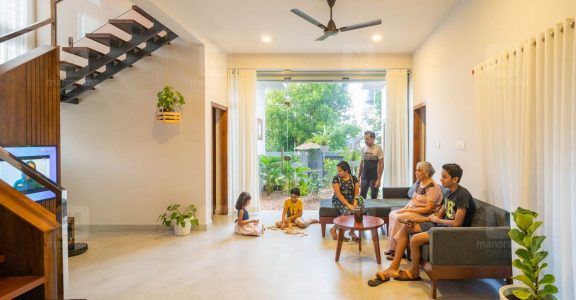 The bedrooms exude a wonderful charm of simplicity. The en-suite bedrooms have wardrobes for storage and separate dressing spaces as well.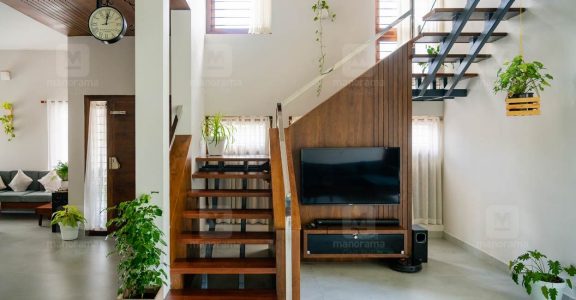 The family says that well-lit, pleasant spaces fill the home with positive signs. Moreover, they are proud that their dream home has become a 'star' in the area for its amazing features.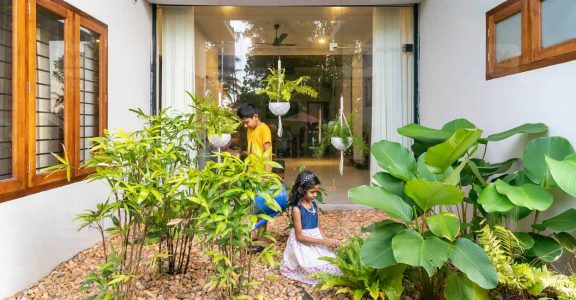 Project facts
Location – Catapana
Lot – 80 cents
Area – 3000 SFT
Owner – Somy Thomas and Jesmi
Architects – Deepak Thomas and Cheenu Joseph
Concreator Architecture Studio, Katapana
Completion year – 2022