From the office: Michael Upton, Founder of Upton
// Left
-->
I actually use two desks.
One for daily administrative tasks and working on my computer. Then the other is a workbench in the studio to work on the artwork. Behind that painting is a new painting I'm working on and some woven art samples hanging on a rolling shelf.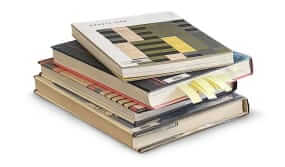 The newest thing on my desk at the moment…
It is a stack of books from the Athens Library of Music and Art. It's a private local bookstore in La Jollla founded in 1899 filled with books on art, design, crafts, music, architecture, photography, etc. It's basically my idea of ​​heaven.
But the one thing that means more to me…
It's a card my wife, Marielle, gave me the day I quit my job as a dress designer. It read: "My sweet love, I am so proud of you! It takes a lot of guts to do something that 99% of the population thinks is crazy, but you know in your heart of hearts you're right. I'll be there every step of the way to support you in any way I can. So excited for this next one." of our lives! Now let's celebrate! (On a shoestring budget…) I love you".
I love paper.
I always have a paper to-do list on my desk. I love working with pencil, paint, cardboard, you name it. But I am not against digital. I think I'm just a concrete guy. I also love working with my iPad and computer. They are all differently used tools.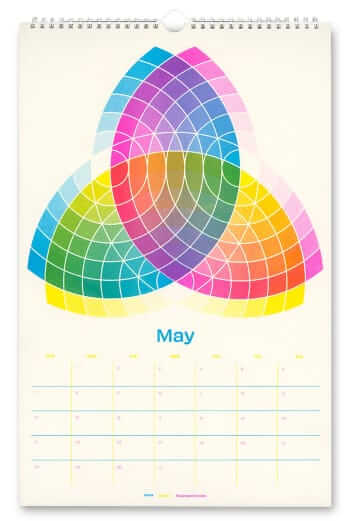 I prefer the paper calendar.
I am using a Risograph printed calendar from Risolve Studio adding my notes in pencil. It also acts as a Trilobe Synoptique, which is useful when designing risograph prints.
But I'm trying to adapt to more digital tools.
My wife joined me to work in Upton about a year ago and has everything for the work scheduled at monday.com. It's a great management tool and I'm trying to use it more. But I often look at it and then make a note in my paper notepad, haha.
I'm not one for lunch
on my desk.
Your lunch break should be a break, so I never have lunch at my desk. Our studio is on the same property as ours, so it's nice to walk home, have lunch, step away from the studio, and turn off work mode for a minute.
Most days the work schedule is the same…
Unless that is the case. My wife and I usually start the morning with a run in the neighborhood and then take care of my inbox. After that every day is a little different depending on what's going on in the studio. Design, take pictures, sculpt, meet one of our manufacturing partners, go to the library. We closed everything at 5pm and spent some time with our two sons.
I am one of those
Inbox Zero guys.
Some people don't need that, but I absolutely have to make it clear, every single day. A full inbox gives me anxiety.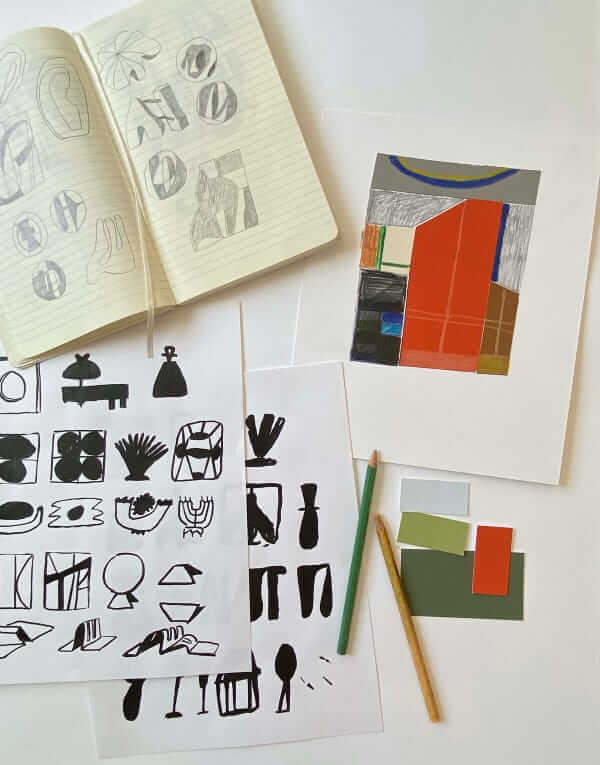 But you also can't be strict when you're creative.
My wife is my secret weapon for keeping me focused and on track for deadlines. But she also understands that I need time to play and work on things that aren't exactly urgent.
And you have to change the work situation in the end.
This one is cruel. Since our studio is on the same property as our home, there are about 15 seconds to go around and it can be difficult to make such a quick transition from work to home life. A few months ago I decided to stop working half an hour earlier and work on something just for fun to clear my head. pure game. This resulted in the home guardian sculptures we just launched. But still, as a creator, I never stopped at it. My mind is always gathering inspiration.