This is the time of year when I try to include slopes in everything I do. I love to go out and look for ladders, which are plentiful in our area, and I laugh a little when I see them on sale online for $35.99 a pound.
So far this season I've made spaghetti carbonara with ramps, a roasted hollandaise ramp to serve over steak and roast potatoes, and a ramp aioli that served as a dip for oven-baked potato fries, softened, as a salad dressing. I've included them in place of scallions in my stir-fry, and plan to add grilled ladders to the sour cream when we make soft tacos later this week.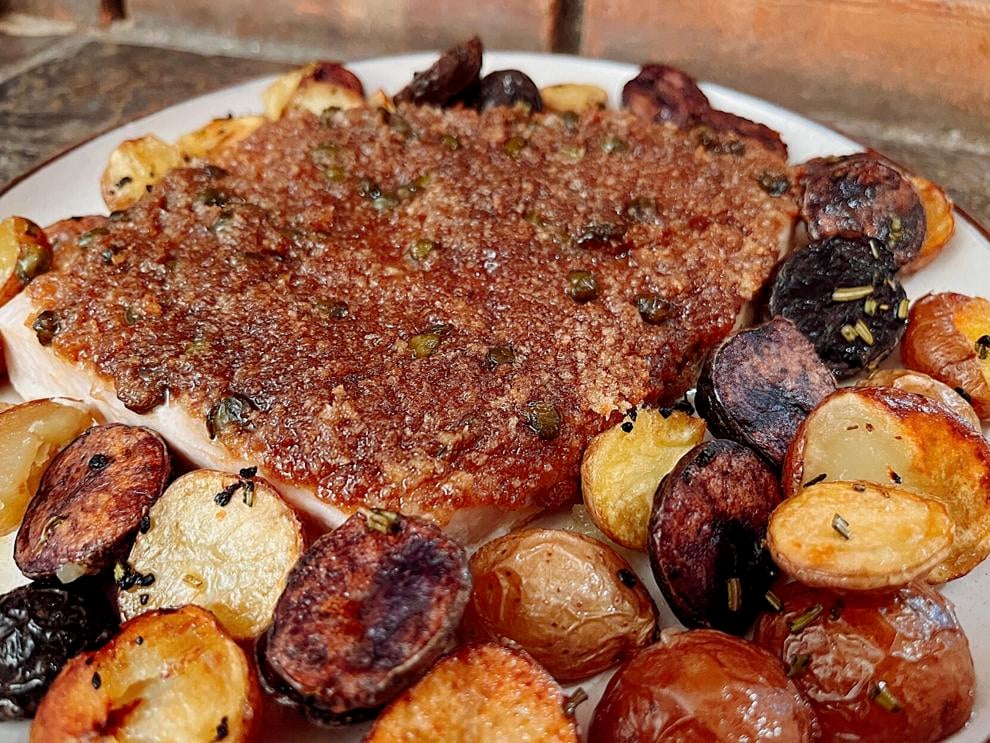 Then I remembered the green onion pancakes. I've made scallion pancakes with ramps before, but I also know that most of us don't have the time or inclination to make dough from scratch. I remembered once seeing someone suggesting pizza dough at the supermarket, so I thought I might give it a try.
Since it's only my husband and I at home, I decided to make half a 20-ounce package of refrigerated pizza dough at a time so we could eat it fresh for two dinners. And the first was a little disappointing. The batter was a little tough and the frying uneven. I also realized that frying in a large amount of oil like this can be difficult for some people in their home kitchens. Since it was pizza dough after all, I thought I might try a technique closer to pizza.
But will that be okay? Will this be a merger? Or a takeover? Or something completely different? Serendipitously, just as I was thinking about it, the front-page recipe on the New York Times Cooking website featured the wrap of scallion eggs, a common Asian favorite, made with tortillas to go even easier with what we find in our local stores.
While this last effort uses ramps, scallions would work, too. It won't be as good as what you'd get at a Chinese restaurant, but we loved it as an addition to a stir-fry dinner.
Scallion or rump pancake pizza
Serves 2-4
NB: The quantities below are 1/2 of a store-bought refrigerator pizza dough package. By all means, you can bake two unleavened pancakes in two half-sheet pans, or one at a time if you only have one pan.
ingredients
8-10 ounces of refrigerated pizza dough
8-10 stalks or green onions
2 tablespoons of sesame oil, divided
1/2 teaspoon kosher salt, divided
flour to dust
1 tablespoon canola oil or vegetable oil
Dipping sauce:
3 tablespoons of soy sauce
1 1/2 teaspoon rice vinegar
1 teaspoon grated fresh ginger
1 teaspoon of sugar
1/2 teaspoon sesame oil
1/2 teaspoon Sriracha or chili pepper, optional, to taste
directione
Remove the dough from the refrigerator and leave it on the counter, loosely covered, until it comes to room temperature.
If using ramps, trim off the bulbs and stems, and cut the leaves separately into strips about an inch wide. Combine the chopped onions and stems with 1 tablespoon sesame oil and 1/4 teaspoon salt. (The remaining sesame oil and salt will be added later).
If using scallions, trim the roots and cut off the white and light green parts. You can include some dark green clips if it's not too difficult. Combine with 2 tablespoons of sesame oil and ½ teaspoon of salt.
On a lightly floured surface with a lightly rolling pin, roll the dough into an approximately 10-by-15-inch rectangle. Try to use as little flour as possible.
Drizzle the sloping onions and stems with sesame oil over the dough. Sprinkle the ramp leaf strips on top and sprinkle with 1 tablespoon sesame oil and 1/4 teaspoon salt. If using scallions, spread everything over the dough rectangle.
Starting at the long side, gently roll dough as if it were jelly rolls, or tuck in ramps or scallions as needed. Take the coiled rope and wrap it into a spiral, tucking the end under it. Place on a half-sheet of parchment paper (about 18″ by 13″), sprinkled with flour, and cover lightly. Let the dough rest for 1½ hours.
Meanwhile, combine all dipping sauce ingredients, and taste and adjust as needed.
After the dough has rested, roll out the spiral onto the parchment paper. This gets messy because some of the sesame oil is squeezed in in certain places, but it doesn't have to be precise. Try to roll out the dough so that it almost covers the parchment paper. It's okay if some spots are thinner and some are thicker. In fact, I like the different textures when I eat it.
Preheat the oven to 450 degrees Fahrenheit, during which time the dough will relax again.
Brush the dough with canola oil and bake for 10-15 minutes, until golden. Cut into pieces and serve with the sauce.